Who is Elon Musk?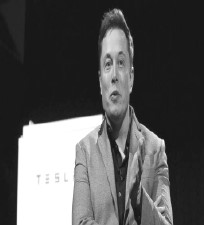 Elon Reeve Musk is a South African-born American entrepreneur and businessman who founded X.com in 1999 (which later became PayPal), SpaceX in 2002 and Tesla Motors in 2003. Musk became a multimillionaire in his late 20s when he sold his start-up company, Zip2, to a division of Compaq Computers. Musk made headlines in May 2012, when SpaceX launched a rocket that would send the first commercial vehicle to the International Space Station. He bolstered his portfolio with the purchase of SolarCity in 2016, and cemented his standing as a leader of industry by taking on an advisory role in the early days of US President Donald Trump's administration.
Musk was born on June 28, 1971, in Pretoria, South Africa. As a child, Musk was so lost in his daydreams about inventions that his parents and doctors ordered a test to check his hearing.
At about the time of his parents' divorce, when he was 10, Musk developed an interest in computers. He taught himself how to program, and when he was 12 he sold his first software: a game he created called Blastar.
What is the Police Commissionerate System?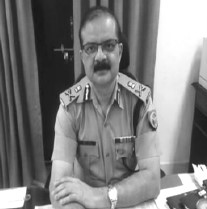 On January 13, 2020, the Government of Uttar Pradesh announced that Lucknow and NOIDA were being converted into police commissionerates with an ADG (Assistant Director General) level officer heading the force. A commissionerate is a region administered for policing by a Commissioner of Police (CP) and not by a Superintendent of Police (SP). Rural areas are administered by SPs while some large cities are administered by CPs. A government of a state of the Union can notify a city as a Police Commissionerate either through a notification or a bill. Executive notifications need to be ratified by the State Assembly.
Uttar Pradesh has taken the notification route while states like Rajasthan had introduced bills in their Legislative Assemblies for this purpose. The government opts for a Police Commissionerate system in a large city if it feels that population density, the general law and order situation, and crime patterns are complex enough to warrant such a structure. IPS Officers Sujit Pandey and Alok Singh were named on January 13, 2020 as the Police Commissioners of Lucknow and NOIDA respectively. Two new police stations each have also been approved for the two cities.
The powers of the executive magistrate, such as issuing orders for preventive arrests or imposition of Section 144 CrPC, are vested in the district collector. Under the commissionerate system, the Commissioner does not report to the DM. In this system, the Police Commissioner exercises the judicial powers of the DM. It helps fix responsibility with the Commissioner of Police and eliminates a blame game between the civil administration and the police when something goes wrong.
When did China enter the elite $10,000 per capita GDP Club?
On January 17, 2020, the National Bureau of Statistics released data that China's per capita GDP has reached $10,276 in 2019. This is the first time China's per capita GDP has crossed the $10,000 level. The 2018 per capita GDP figure was $9,771, which gives a simple annual growth of 5.2% between 2018 and 2019. If this growth rate continues, China could become a high income economy—per capita Gross National Income of $12,376 or more—by 2023-24. So, by the time India becomes a $5 trillion economy, China could become a high income country. India is growing at 4.5% per year. It needs to grow by 10% every year to grow from a $3 trillion economy to a $5 trillion economy in 2024. The Chinese economy accounts for almost 30% of the global GDP growth today. Both in terms of per capita GDP and global contribution to growth, China is now far ahead of India, although the gap has been narrowing in recent years.
Where has the mysterious Coronavirus spread?
A mysterious SARS-like virus has spread across China—including Beijing—authorities said on January 17, 2020, fuelling fears of a major outbreak as millions begin travelling for the lunar new year in humanity's biggest migration.
The new Coronavirus strain, discovered in the central city of Wuhan, has caused alarm because of its connection to severe acute respiratory syndrome (SARS), which had killed nearly 650 people across mainland China and Hong Kong in 2002-03.
Wuhan has 11 million inhabitants and serves as a major transport hub, including during the annual lunar new year holiday which sees hundreds of millions of Chinese people travel across the country to visit their families.
No human-to-human transmission has been confirmed so far but authorities have previously said the possibility "cannot be excluded". A third person was confirmed to have died, and in Wuhan 136 new cases were found during the weekend of 18th and 19th of January, 2020.
Three cases have been reported outside Chinese borders: two in Thailand and one in Japan. On January 20, 2020, media in South Korea said a woman who had travelled from China had tested positive for the virus.
Why did the Australian bushfires happen?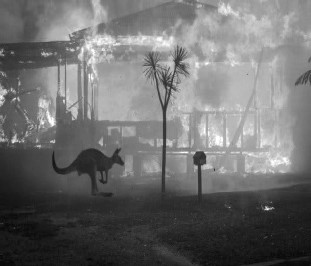 The Australian bushfires happened due to climate change. Australia's climate has warmed by more than one degree Celsius over the past century, causing an increase in the frequency and intensity of heatwaves and droughts. Heatwaves and droughts dry out the undergrowth and create conditions that increase the risk of bushfires.
Bushfires in Australia are a widespread and regular occurrence that have contributed significantly to moulding the nature of the continent over millions of years. Eastern Australia is one of the most fire-prone regions of the world, and its predominant eucalypt forests have evolved to thrive on the phenomenon of bushfire. However, the blazes can cause significant property damage and loss of both human and animal life. Bushfires have killed approximately 800 people in Australia since 1851 and millions of animals. The devastating 2019-2020 Australian Southern Hemisphere wildfire (when it was winter in the Northern Hemisphere) has wiped out over a billion animals. It has become an unmitigated global biodiversity disaster since Australia is an Island Continent and many of these species have evolved through Darwinian Evolution in Australia alone. They have not had the opportunity to adapt, diversify and interbreed outside Australia owing to its geographical isolation. Many of the billion dead animals are not found anywhere else on the planet.
How did the controlled detonation at Kochi take place?
Demolition of Maradu flats in Kochi on the 11th and 12th of January 2020 has turned the spotlight on controlled explosions. The Kochi demolitions have brought to the fore controlled implosion, a method that has been used to raze buildings in the West for decades but is still relatively uncommon in India, thanks to lack of expertise and the availability of cheap labour for alternative methods.
In Step 1 of a controlled implosion, the topography and surrounding areas are surveyed to determine whether the structure might fall to one side or would it collapse in on itself. Obviously, a controlled implosion is only planned when the initial survey determines that the building will collapse in on itself.
In Step 2, the building plan is studied in order to determine where the explosives can be placed.
In Step 3, toxic substances like asbestos, inflammable materials, glass and furniture are removed.
In Step 4, non load-bearing walls are removed.
In Step 5, holes are drilled in columns and explosives are placed. The columns are covered with geotextiles. In Step 6, explosives go off in a sequence at strategic places in the building. The structure then starts collapsing on itself. A thick cloud of dust and debris envelops the surrounding greenery and buildings. The whole operation is over in a matter of seconds. What took years to erect is reduced to rubble in the blink of an eye!